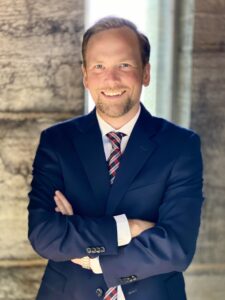 Governor Phil Scott announced on Friday that he has appointed Rory T. Thibault, of Cabot, as a superior court judge.
"Rory has a proven track record of public service in Vermont throughout his time as a prosecutor, in the U.S. Army, and as an active member in his community," said Governor Scott. "I'm confident his experience, work ethic and temperament will make him a strong Superior Court judge."
Thibault has over fifteen years of experience practicing law with a background in criminal, juvenile, and military law. In 2018, Thibault was appointed by Governor Scott as Washington County State's Attorney and was elected to a full four-year term later that year. Previously, Thibault served as an assistant attorney general, deputy state's attorney, and served in the United States Army as a judge advocate where he earned the rank of Major.
"I am appreciative of the opportunity to continue my service to the State of Vermont and am incredibly thankful for Governor Scott's trust and confidence in my ability to serve as a Superior Court Judge," said Thibault. "I am excited to begin this new chapter in my career and look forward to being part of a judiciary committed to promoting fair and efficient justice for all Vermonters."
Thibault earned a B.A. in political science from the University of Richmond, and a J.D. from Vermont Law School. Thibault is a member of the Vermont Sentencing Commission and previously served as a member of the Governor's Community Violence Prevention Task Force. Thibault and his wife reside in Cabot, with their two children.