Downs Rachlin Martin Welcomes New Attorneys to Litigation Team.
FOR IMMEDIATE RELEASE: February 14, 2023
Heidi Meyer-Bothling, 802-473-4251, hmeyerbothling@drm.com
Downs Rachlin Martin Welcomes New Attorneys to Litigation Team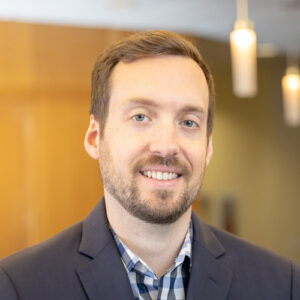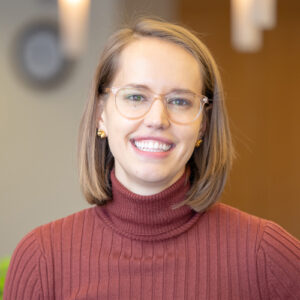 Christian Chorba and Rebecca Dourmashkin Join DRM
Burlington, VT: Attorneys Christian Chorba and Rebecca Dourmashkin have joined the northern New England law firm Downs Rachlin Martin PLLC. They began practice in the firm's Litigation Group in Burlington, Vermont in early January.
Christian Chorba comes to DRM as Of Counsel after having practiced as a litigation attorney at a Burlington, VT law firm for five years. Chorba has broad experience in land use, zoning, environmental regulation, torts, and employment matters. In addition to arguing cases before state and federal courts at both the trial and appellate levels, he has extensive experience with other litigation-related venues, such as state and local boards, commissions, and committees. Chorba is currently President of the board of directors for Camp Ta-Kum-Ta, Vermont's camp for children who have or have had cancer.
Also joining the firm's Litigation practice is Rebecca Dourmashkin. Dourmashkin comes to DRM as an Associate attorney after having served for several years as a legislative staff member to Senator Patrick Leahy (D-VT) on the Senate Judiciary Committee. In this role she advocated for Vermont priorities through the development of federal legislation and policy. Dourmashkin will focus her practice at DRM on all aspects of general litigation including commercial litigation and white collar crime and government enforcement.
"We are very pleased to welcome Christian and Rebecca to DRM," said Robert Luce, Chair of the firm's Litigation Group. "Christian is a respected and skilled litigator who brings a an important skillset to our team. We're also thrilled that Rebecca has joined us. She is a rising star in the field and we're excited for her to grow her practice at DRM."
Chorba and Dourmashkin are part of DRM's dynamic and seasoned Litigation team, which includes longtime industry leaders Robert Luce, Tristram Coffin, Matthew Borick, Andre Bouffard, Timothy Doherty, Walter Judge, Jennifer McDonald, Evan O'Brien, and Christopher Roy.
From offices located in Vermont and New Hampshire, the legal services provided by Downs Rachlin Martin attorneys  include bankruptcy and business restructuring, business law, captive insurance, renewable energy and telecommunications law, health law, intellectual property law, labor and employment, litigation, white collar defense and government enforcement, real estate and land use law, environmental, tax, and trusts and estates, plus legislative and regulatory services through the firm's Government Affairs group. DRM is the exclusive member firm in Vermont for Lex Mundi – the world's leading network of independent law firms with in-depth experience in more than 100 countries worldwide.
For more information about Chorba and Dourmashkin, or the firm, visit the firm's web site at drm.com.
McArthur, Williams, and Parah Join Gravel & Shea PC
Burlington, Vermont (November 30, 2022): Gravel & Shea is pleased to welcome Brooks McArthur, David J. Williams, and Cassie Parah to its litigation department. They will begin working with the firm in January of 2023.
McArthur will join Gravel & Shea as a litigation partner. He is one of Vermont's most experienced litigators and is often sought out as counsel in federal and state criminal matters and complex civil matters. McArthur has successfully been lead counsel on many of the cases he has worked on, including several of the most high profile criminal and civil cases in recent Vermont history. He practices in the areas of federal and state criminal defense, complex civil matters, plaintiff's personal injury, medical malpractice, wrongful death, traumatic brain injury, family law, and appellate litigation.
Williams will serve as a special counsel for the firm. Representing hundreds of clients in federal and state criminal defense and civil litigation cases, and before appellate courts, Williams has extensive experience handling complex civil litigation, personal injury, and wrongful death cases.
Parah will join the firm as a paralegal. Parah has been a paralegal for over 18 years, and has wide-ranging and diverse experience assisting and prepping for federal and state cases, including in the areas of criminal defense, personal injury, civil litigation, and family law.
Prior to joining Gravel & Shea, McArthur, Willliams, and Parah were a part of Jarvis McArthur & Williams, a leading Vermont litigation firm.
"David, Cassie, and I look forward to continuing our practices with Gravel & Shea," McArthur says. "We've always had great respect for the firm and think this will be a great fit for everyone."
"We are excited to have Brooks, David, and Cassie come on board," says Gravel & Shea shareholder Michelle Farkas. "They will bring yet another dimension to our growing litigation practice."
12/7/2022