Andrew Manitsky of Burlington law firm Lynn, Lynn, Blackman & Manitsky, P.C. has been elected President of the Vermont Bar Association.  He takes office on September 30, 2022, at the VBA Annual Meeting in Lake Morey, Vermont.
Andrew has served on the VBA Board of Managers since 2017.  He is a frequent presenter for the VBA on trial evidence, legal ethics, and intellectual property.  He is a member of the American Law Institute, Vermont's MCLE Board, and has been named in Best Lawyers in America since 2009 in numerous categories (including, most recently, 2023 Burlington, Vermont "Lawyer of the Year – Litigation – Intellectual Property"). In his practice, Andrew represents clients in a wide variety of areas, incl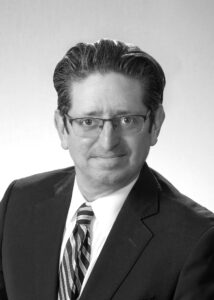 uding commercial litigation, employment matters, professional malpractice, intellectual property, and personal injury.