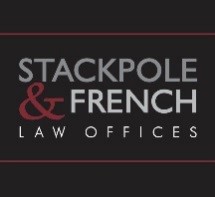 REAL ESTATE PARALEGAL.  Stackpole & French Law Offices, a dynamic Vermont law firm with offices in Stowe, Jeffersonville, Waterbury, and Shelburne is seeking an experienced real estate paralegal to join our team of dedicated professionals. This position will be primarily based in the new Shelburne office with the flexibility to work in other locations. For the right candidate this will be a unique opportunity to work in a very supportive work environment and enhance your professional skills.
Applicants should have at least three years of transactional real estate experience with demonstrated proficiency in title searches, the ability to draft transactional documents, and the mathematical skills necessary to prepare HUDs and CDs. Candidates must have an attention to detail, strong computer skills including complete proficiency in Microsoft Word, Outlook and Excel, well-developed interpersonal and communication skills, and the ability to manage a varied workload and exercise good judgment in adjusting priorities. We seek those who have strong organization skills, the ability to meet deadlines, and the flexibility to work both independently and as part of a team to serve the needs of a diverse range of clients.
Please email or mail resume to Katie Reen.  No phone calls please.
Katie Reen
Stackpole & French Law Offices
P.O. Box 819
Stowe, Vermont 05672
kreen@stackpolefrench.com
www.stackpolefrench.com