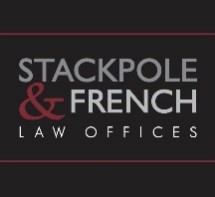 ASSOCIATE ATTORNEY. Our dynamic, successful, and growing law firm is seeking an experienced associate attorney for our expanding Energy & Utility and Environmental practice areas.  The ideal candidate will have 4-7 years of experience, licensed to practice in Vermont and/or other New England states, and have demonstrated skills in the following areas:
Ability to perform basic regulated utility required filings such as compliance and routine regulatory public utility matters.
Competence to respond to utility clients on a daily basis with answers to routine business management questions regarding business operations.
Ability to support ratemaking and Public Utility Commission filings affecting rates.
Ability to support independent energy companies through mergers & acquisitions.
Ability to advise buy side or sell side entities of market conditions in renewable transactions.
Siting and regulatory expertise regarding renewable energy projects in VT, NH, ME, CT, RI, NYISO, and PJM.
Experience with FERC/ISO related matters regarding development of renewable generation, Interconnection Rules, and QF/offtake contracts/PPAs.
Experience with basic real estate matters affecting renewable energy transactions.
We will provide training to the right candidate.  Ideally the candidate will have exposure to both the regulated and unregulated utility side of these matters.
Stackpole & French is a well-established firm with its principal office in Stowe, Vermont, and additional offices in Jeffersonville, Waterbury, Shelburne, and White River Junction.  We have served the Vermont community and beyond for almost 60 years and have a diverse client base.
For this position we are seeking someone who can have direct contact with our sophisticated client base, has strong client management and interpersonal skills, is responsive and has the ability to work with a dedicated team of co-professionals.  We are looking for an attorney who will grow professionally with us and become an integral part of our long-term success.
Please email or mail resume to Vickie Alekson.  No phone calls please.
Vickie Alekson
Stackpole & French Law Offices
P.O. Box 819
Stowe, Vermont 05672
vickie@stackpolefrench.com
www.stackpolefrench.com