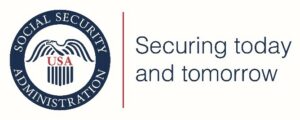 RECRUITMENT: ATTORNEY ADVISOR (GENERAL)
Salary Range: General Schedule (opm.gov)  Open Period: March 08, 2023—April 07, 2023
Series & Grade:  GS-0905-11/12                   Position Information: Full-Time (Permanent)
Promotion Potential:  GS-0905-12
Duty Locations: Hartford, CT
New Haven, CT
Manchester, NH
Jersey City, NJ
Pennsauken, NJ
Rochester, NY
White Plains, NY
Portland, ME
Providence, RI
Who May Be Considered:  U.S. Citizens
Job Summary:
The Attorney Advisor advises and assists Administrative Law Judges (ALJ) on complex legal issues and drafts legally sufficient ALJ decisions.  Incumbent develops and implements legal strategies and reviews, analyzes, and develops cases.  Incumbent also reviews Appeals Council remands and court orders to ensure adherence to policy and recommend appropriate action.
Key Requirements:
US Citizenship is required
Excellent research and writing skills
Minimum one year of relevant legal experience
A law degree from an accredited institution
Proof of Bar membership
HOW TO APPLY:
Interested applicants must submit:
Resume  
Proof of Bar Membership – Proof of membership in the bar must indicate a current (within 1 year) active
Proof of Education – You must submit proof of your law degree from an accredited college or university recognized by the U.S. Department of Education.  If you do not have qualifying legal experience, your transcripts will verify your class standing in determining qualifications based upon education alone.
To apply for the Connecticut, Maine, New Hampshire and Rhode Island locations, submit your resume and application materials electronically to OHO.Region.1.Recruitment@ssa.gov
To apply for the New York and New Jersey locations, submit your resume and application materials electronically to OHO.Region.2.Recruitment@ssa.gov
Please indicate in your response the locations in which you are interested.  Application materials must be received no later than April 07, 2023 to receive consideration for this job posting.
Candidates with questions may contact the office at:  OHO.New.York.RO.Recruitment@ssa.gov
Federal agencies must provide reasonable accommodation to applicants with disabilities where appropriate. Applicants requiring reasonable accommodation for any part of the application and hiring process should contact the hiring agency directly. Determinations on requests for reasonable accommodation will be made on a case-by-case basis.